Products - How It Works

Quality Materials And Design
Perma Form Vertical is constructed using two sheets of modified, flame retardant expanded polystyrene (EPS) insulation, which are held together with welded steel ties that create an interior wire structure. When slid together, panels become joined with our built-in interlocking fingers and quickly form a durable wall. Meet the 2012 International Energy Code (IECC) when you pour your foundation.

Easy Assembly of Perma Form Vertical Panels
Cost-Effective Comfort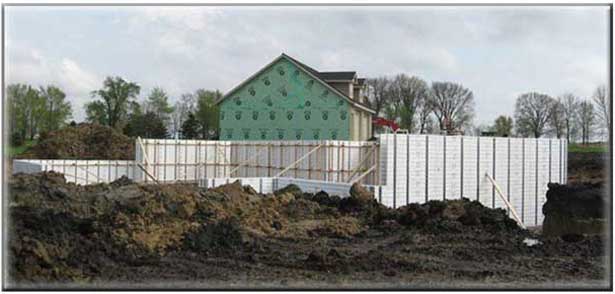 Perma Form Vertical's energy-efficient design of insulation, which spans from the footing to the top of the wall on both the exterior and interior of the concrete wall, creates a vapor barrier for buildings. If used for basement walls, the insulation also moves the dew point to the exterior of the wall. Interiors are more comfortable and airtight, with less temperature variation. This produces savings in heating and cooling costs.
Build Efficiently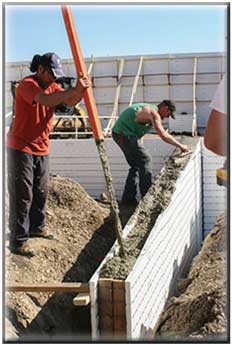 Walls can be set and poured at rates that meet or exceed that of conventional concrete forms. Since Perma Form Vertical is both the concrete form and the insulation, you also save the material and labor costs you would have to insulate a conventional wall.  The insulation is held permanently in place, enabling it to resist cracking, shifting and breaking from frost heaves in the winter.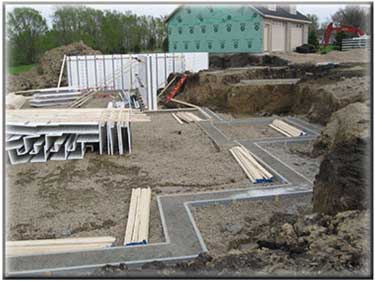 Perma Form Vertical is designed and built to be able to meet each unique design specification.  Using our standard and custom forms to be able to match the footprint of your build eliminates costly material and labor waste.  Interior and exterior finishing materials can be securely fastened to Perma Form Vertical with factory installed vertical steel batten strips.  Installation of drywall on the interior and any conventional product on the exterior becomes an easy process. See how Perma Form Vertical can save you money compared to conventionally poured walls.